Technology is increasingly determining the geography of the classroom; Simon Fry investigates how today's learning spaces got their shapes
As learning continues its evolution from blackboards and books to screens and devices, so too the environment in which the student sits continues its metamorphosis. Across the UK and beyond, increased use of technology requires a variety of spaces wherein educators can teach their students most effectively or students can learn by themselves in private, often outside teaching hours.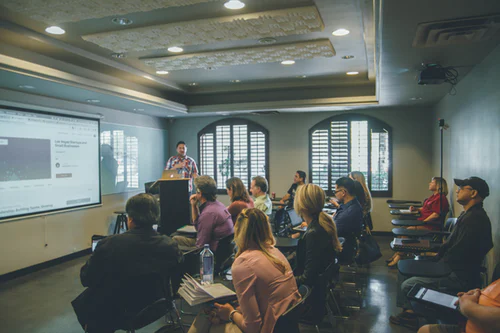 In April 2019, the UK government produced a strategy to realise the potential of technology in education, aiming to lessen teacher workload, foster efficiencies and drive improvements in education for students and teachers. An increase in data-driven edtech will expand across the UK's education spectrum with the introduction of full fibre broadband by 2033. Technologies such as after-school and adult learning apps, virtual learning environments and online degrees will change formal higher education and transform the traditional career path. Personalisation, adaptive learning, video content, gamification and immersion technology are also changing the way people learn, and in turn, how people are being taught. This highlights the importance for adult learners to be taught using the new digital technologies as to not be left behind and to bridge the digital gap.
To learn more about digital technologies in the learning space, click the link below:
https://edtechnology.co.uk/Article/shape-shifters-tech-and-the-learning-space/